Welcome Back!
This is the history of analog UHF television broadcasting (or at least, the parts of it that involved stations that, despite often-valiant attempts at success, ended up going dark).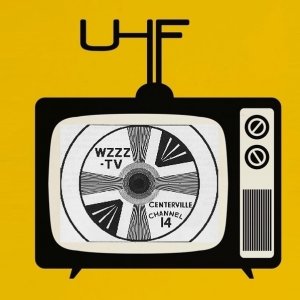 The roots of the site go back to 1999, when Clarke Ingram adapted the article "A Trail of Bleached Bones", written by Mike Dorner, Jr. of Metairie, Louisiana, from the May 1977 issue of VHF-UHF Digest, published by the Worldwide TV-FM DX Association. Dorner did not specify his sources for his original research, and he did not differentiate between formerly operating stations and unbuilt construction permits. The original adaptation was part of Clarke's DuMont Television Network historical website (which we hope to also restore by the end of the year); he subsequently updated it using information he discovered, notably from several articles written by Robert B. Cooper, Jr., former editor of the Community Antenna Television Journal.
In 2011 (and again in 2014) Los Angeles-based radio programming consultant K.M. Richards undertook a complete review of the Dorner list, verifying and correcting entries, as well as adding dozens of stations, the existence of which were apparently not known to Dorner (undoubtedly due to the lack of easy access to such reference material when he did his research). That list now comprises the "Channels" section of this website.
As that second update was being finished, it became obvious that there were stations on the list whose stories could be told in greater detail than the footnotes provided, that there were articles on other sites which gave more information on individual stations than was possible in the footnotes, and that there was a plethora of photographs, station logos and test patterns, and the like that were practically begging to be seen by a wider and appreciative audience. Thus this website was born.
The site is organized into three sections: Channels, as noted above, is the updated version of the Dorner-originated list from the DuMont History website, and now includes links to external sources for some stations, as available; Articles is a series of original articles on individual station histories and other related topics; and Galleries are a collection of images, organized by station and/or subject matter. (As noted above, that area is now undergoing a total reconstruction.) All can be reached by the menu in the upper left area of each page, and pages within the site are cross-linked to each other as applicable.
With only a few significant exceptions, we have not included stations that are still on the air today, because for the most part active stations' histories are generally available readily. If that favorite UHF station you grew up with is still with us, it wasn't a "failure" ... so we probably aren't going to add it to the roster.
Our sincerest thanks go to David Gleason, who provides the online library of archived Broadcasting Magazines, Broadcasting Yearbooks and Television Digest newsletters at World Radio History as a research resource, for his assistance both in the original updates to what are now the "Channels" lists and in the writing of many of the articles that appear here (as well as providing server space to host the site now, as noted at the top of the page). Thanks are also in order for Maureen Carney, whose access to newspaper archives resulted not only in valuable information for articles but many, many, MANY photographs and print ads for local stations. (Several of the articles on this site, notably those for KAAR/39 San Diego, WJMR-TV/61 New Orleans and WJMY/20 Detroit, would never have been written -- and urban legends debunked in the process -- without her diligent and thorough research.) Additional reference books used for this site include The Complete Directory to Prime Time Network and Cable TV Shows, Seventh Edition by Tim Brooks and Earle Marsh, The TV Schedule Book by Harry Castleman and Walter J. Podrazik, and Syndicated Television by Hal Erickson. We also appreciate Peter Q. George (K1XRB)'s allowing us to include the articles that had previously appeared in his now-defunct "UHF Morgue" at his former RadioDXer site and we thank him for his kind permission to do so.
---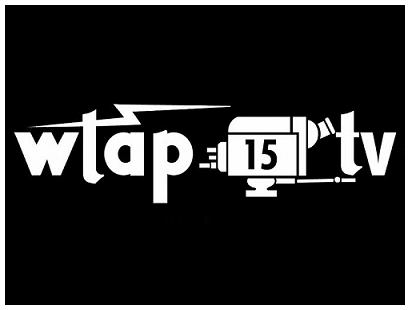 We would also like to pay tribute to the true UHF pioneers ... the 16 stations that got their original first-year construction permits on the air within the required eight-month construction period, and stayed there, through thick and thin, without ever going dark or jockeying for a lower channel number. The call letters may be different on many of them now, but here are the longevity champions, listed by channel, with their original calls from 1952-53 and current calls:
| | |
| --- | --- |
| | WTAP-TV Parkersburg WV |
| | WTVP (WAND) Decatur IL |
| | WCOV-TV Montgomery AL |
| | WICS Springfield IL |
| | WGBI-TV (WYOU) Scranton PA |
| | KMJ-TV (KSEE) Fresno CA |
| | WKBN-TV Youngstown OH |
| | WKOW-TV Madison WI |
| | WBRE-TV Wilkes-Barre PA |
| | KAFY-TV (KBAK-TV) Bakersfield CA |
| | KIMA-TV Yakima WA |
| | WKNB-TV (WVIT) New Britain CT |
| | WKJG-TV (WISE-TV) Fort Wayne IN |
| | WSBA-TV (WPMT) York PA* |
| | KJEO (KGPE) Fresno CA |
| | WLBC-TV (WIPB) Muncie IN |

*-WSBA-TV is the all-time champion, having operated on channel 43 since December 22, 1952. It hasn't actually transmitted on channel 43 since analog broadcasting ended in 2009 ... it now operates its digital signal as a channel-share on 36. Nevertheless, since its PSIP is channel 43, we consider them to still be "on" that channel.


We are pleased to present this website in tribute to the pioneering UHF broadcasters who made television as we know it today possible. Please feel free to send us feedback with your thoughts and recollections, as well as any additions or corrections to (or questions about!) the stations on the site.
---
The History of UHF Television website is a Television Code subscriber of the
National Association of Broadcasters. This seal of good practice
stands for better television in the public interest.
---
This is a non-commercial website meant for educational purposes. It is our belief that the judicious use of articles, clippings and pictures, at web resolution, and intended only for non-commercial educational purposes, constitutes fair use under the provisions of 17 U.S.C. § 107. All articles, features, and pictures on the site remain the property of their original creators and/or copyright holders. Upon proof of copyright ownership, submitted under penalty of perjury, any items infringing upon copyrights still in force will be promptly removed.
---
AN IMPORTANT NOTE TO THOSE VISITORS WHO HAVE AD BLOCKING ON THEIR BROWSERS: Some blockers mistakenly perceive some of the images in some of the articles on this site as advertising and prevent their display. If this happens as you explore our site, you can safely turn blocking off for our domain, as we do not carry ads in any form.